Babies with existing allergy or a family history of allergy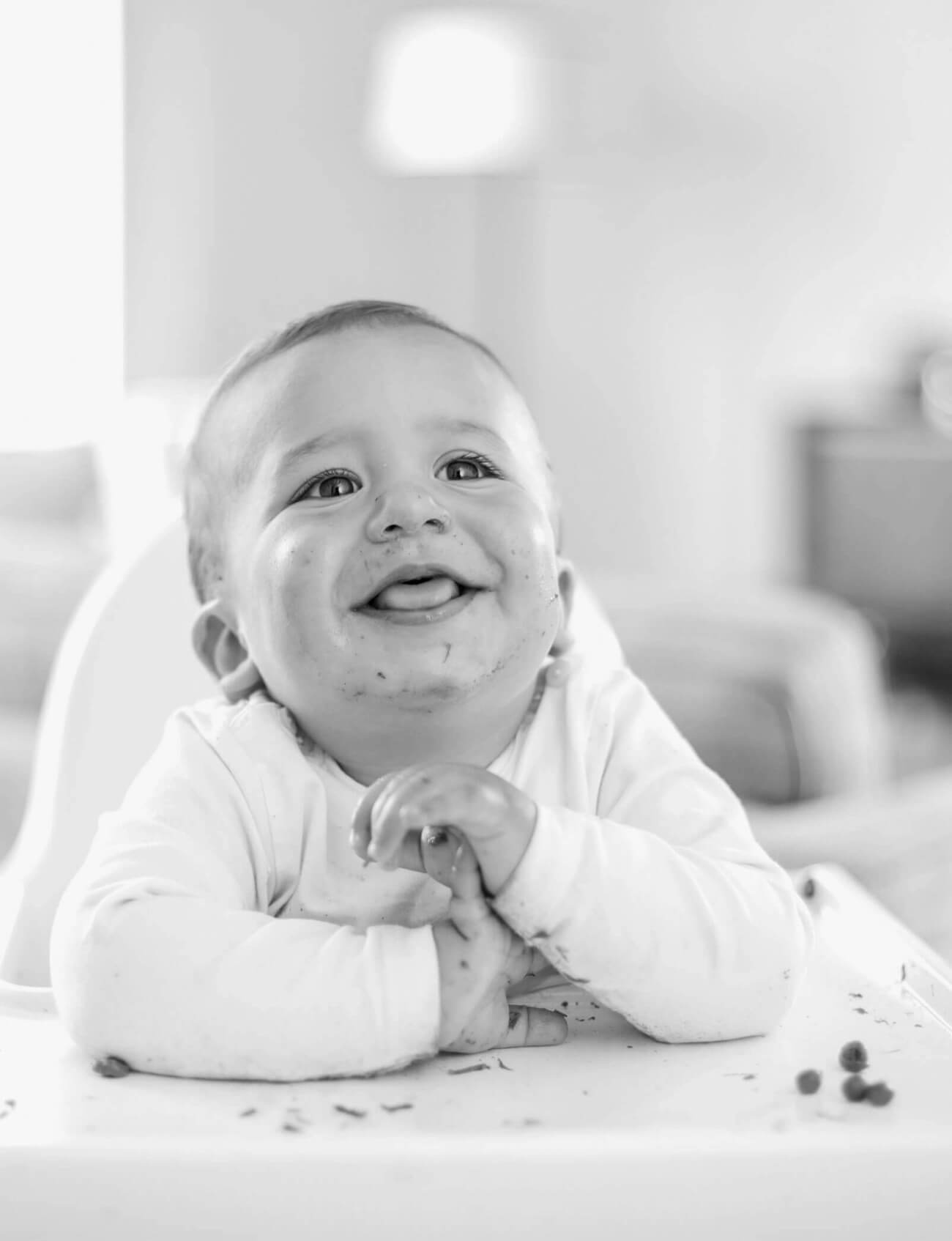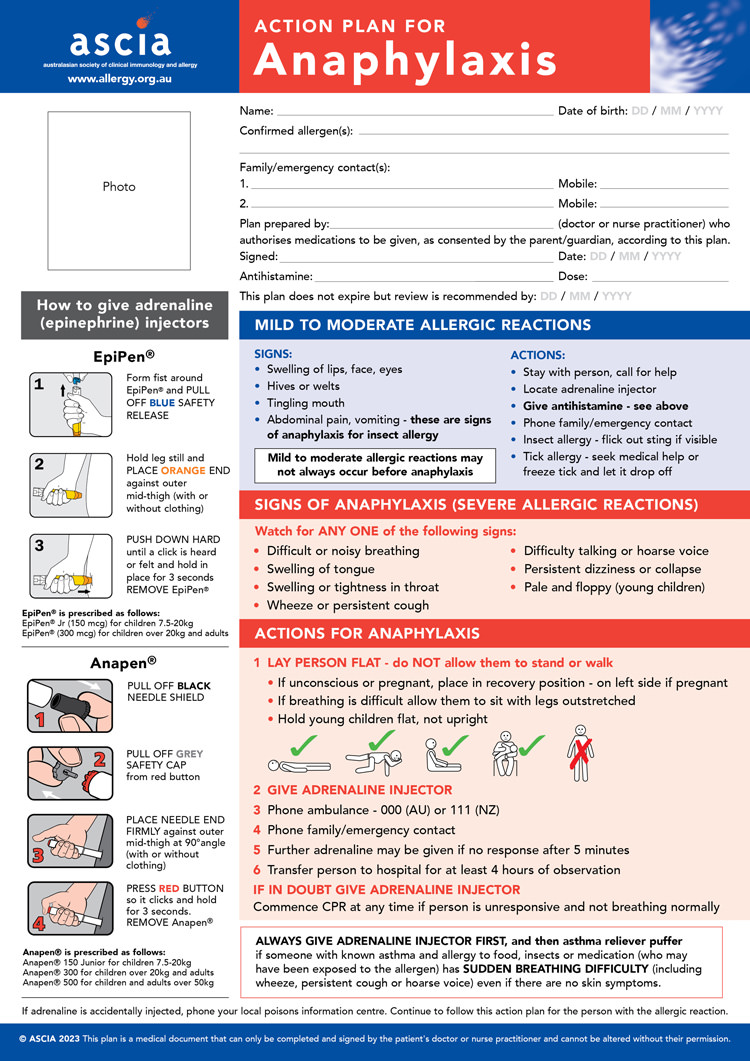 It is important that you have discussed your baby's allergy with a doctor so that you are only avoiding the foods that are necessary. It is also important to know what to do in case of other reactions to food.
Your doctor will prescribe any required medications and will also give you an ASCIA Action Plan. The ASCIA Action Plan includes the signs of an allergic reaction and information on what to do. Your doctor may also refer you to a clinical immunology/allergy specialist.
If your baby already has a food allergy, it is important to replace that food with other foods they are not allergic to, that provide them with the same nutritional health benefits.
For example:
If your baby is allergic to wheat, wheat alternatives or replacements such as white or brown rice, corn or quinoa should be included in your baby's diet.
Where possible, babies who are allergic to cow's milk should continue to be breastfed or given an infant formula that does not contain cow's milk. Your doctor will be able to guide you. Babies who are allergic to cow's milk should avoid all dairy products.
If your baby has an allergy to cow's milk or wheat, has multiple food allergies or you are worried your baby is not getting the healthy food they need, it is recommended that you see a dietitian with experience in managing food allergy. A dietitian will help you make sure your baby is getting all the nutrition they need to grow and develop.
Breastfeeding mothers should not avoid eating or drinking the food their baby is allergic to unless their baby is reacting to the food in breastmilk, or they have been advised by their doctor to avoid the food. Removing foods from the mother's diet unnecessarily puts the mother's nutritional health at risk, particularly when removing food groups such as milk (dairy) and wheat or removing multiple foods.,
To help with your baby's growth and development, dietitians with food allergy experience will make sure that your baby is getting the right nutrition. They can help with choosing the right food products, how to read food labels and even suggest appropriate recipes.
If your baby is allergic to a food, the following food specific information from ASCIA may be helpful.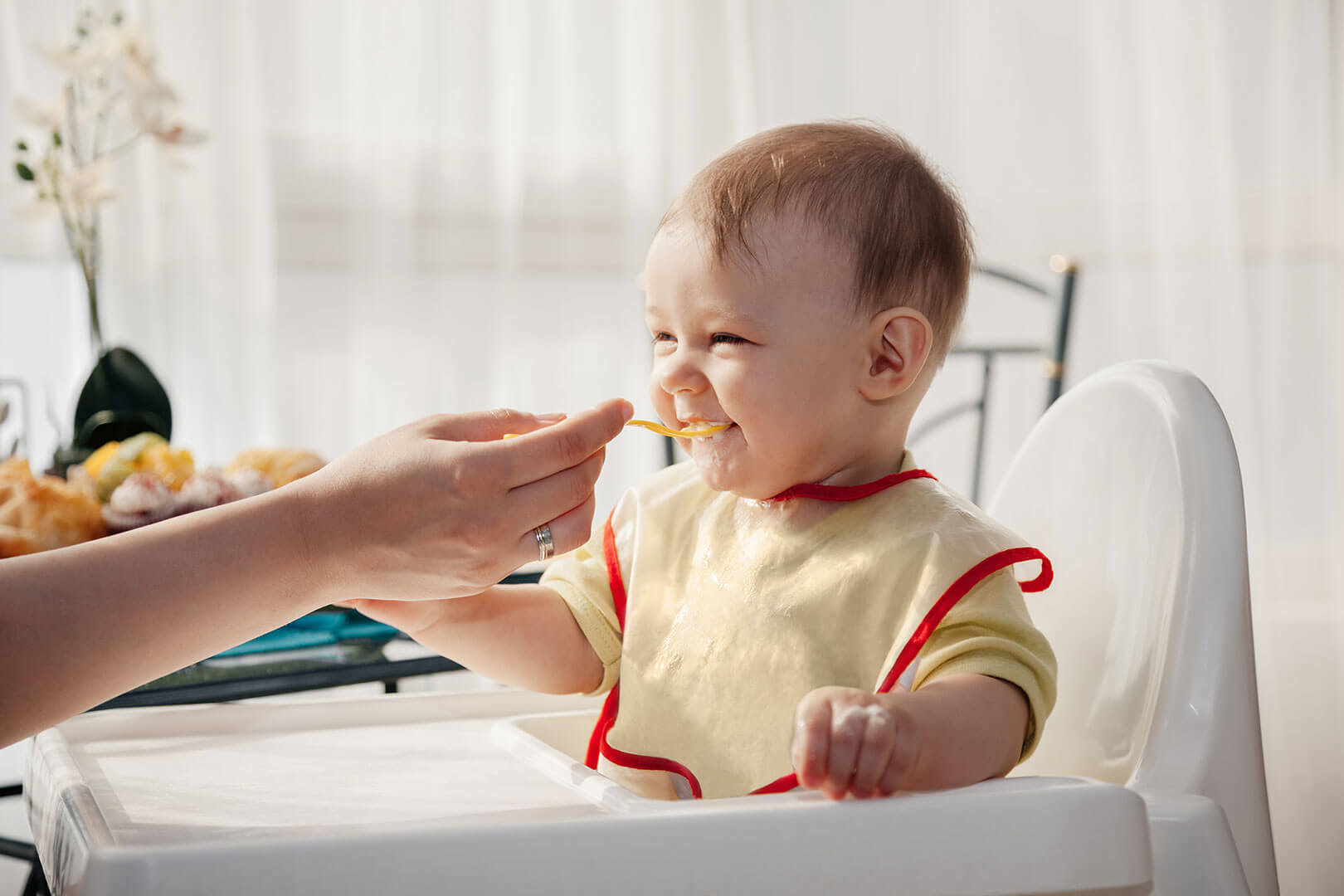 What should I do if other members of the family have food allergies?
If other members of the family have food allergies, it is still important to introduce that food to your baby, while keeping the family member with food allergy safe.
To help keep the family member with food allergies safe:
Give the food to your baby while they are in a highchair.
After feeding food to your baby, always wash your hands and your baby's hands and face.
Consider a separate coloured face washer to wipe up your baby's spills or spits. For example, only using a red face washer to wipe up milk spills.
Thoroughly wash all utensils and surfaces that have been in contact with the food in warm soapy water.
If the family member that is allergic to the food is a child, particularly a young child, initially, consider giving the food when the child with food allergy is not at home.
Discuss how to introduce a food to your baby that a sibling or parent is allergic to with an experienced allergy dietitian and/or contact Allergy & Anaphylaxis Australia, a national patient support organisation.